POLTERGEIST (1982) review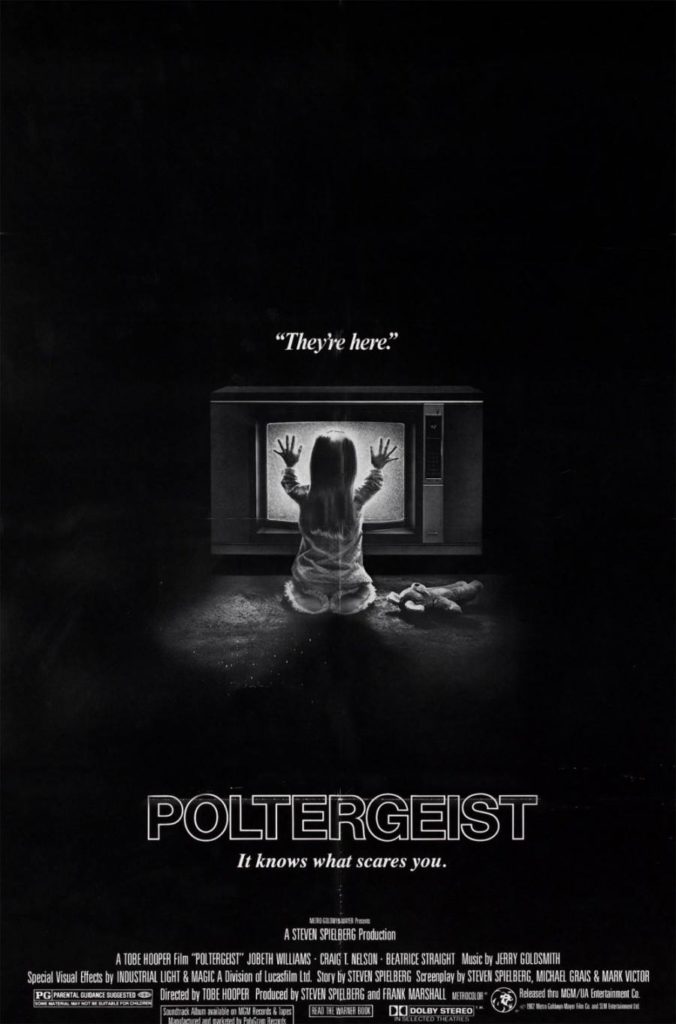 Do you want to know how good Poltergeist is? I had no desire to get up and go to the bathroom while watching it. I could've paused the  Blu-ray player at any time, and I didn't. I gambled a possible bladder infection because the movie is that good. The only thing– and I mean the only thing — that looked off to me was the initial animated whisp of ethereal energy emitting out of the TV right before Carol Anne's "they're here" line. Everything else is great, this movie is close to perfect.
Speaking from a male/dad/husband perspective, I'm kind of tired of my breed looking like dicks in the horror genre. We either cause the problem (SINISTER), run from the problem (INSIDIOUS), willfully ignore the problem (A NIGHTMARE ON ELM STREET) or are the problem (THE SHINING). When I watched A HAUNTING IN CONNECTICUT (I spelled that right without autocorrect by the way), I wanted to take a shovel to Martin Donovan's head. What an asshole. In POLTERGEIST, Craig T. Nelson does it up right: he's a loving husband, he's a nurturing father. When the shit hits the fan, he's dying because his family's in peril. He doesn't have the typical "I can solve this myself" macho stance (in fact, he's the first one to say "no one goes in the kitchen till I get someone to figure this out"). He's skeptical but open-minded. Kudos to you, Coach (it doesn't make up for your food stamp comment though).
So, if you want a great Halloween flick, you can't do any better than POLTERGEIST. You know it, I know it; the clown under your bed knows it.