12 BEST & WORST REMAKES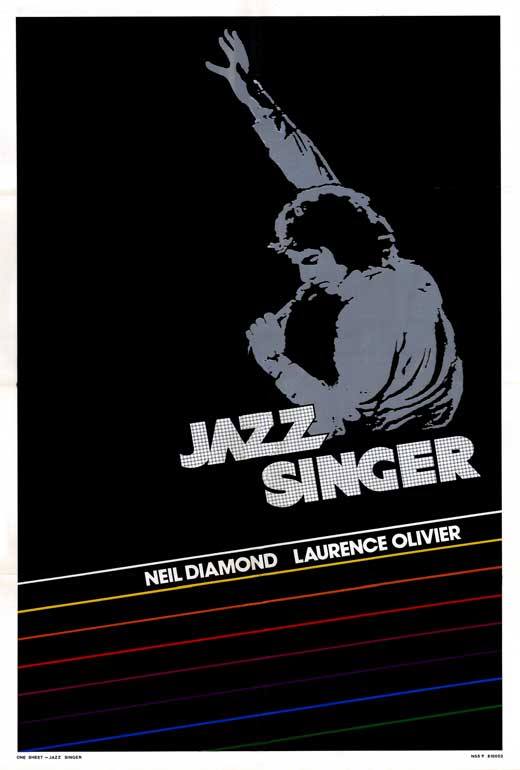 WORST #12 – THE JAZZ SINGER
The Jazz Singer is a horribly embarrassing movie. In probably the most bait-and-switch titles to troll cinema, it doesn't even feature a singer who sings jazz. That's the equivalent of watching Batman v Superman and discovering the main characters are actually Charlie Brown and Optimus Prime (yeah, I don't want to see that movie either).
There's nothing in the film that's not an exercise in failure: the dialogue, the performances, the melodramatic tone. I can only assume Laurence Olivier was knee-deep in gambling debts or had to pay off a swimming pool — he clearly had no truck with the product either, stating "this piss is shit". And boy was he right. I'm as much a fan of Neil Diamond songs as anyone (show me someone who doesn't like Desiree and I'll show you a future member of ISIL), but good lord, any actor who finds himself in a scene wearing black face past 1950 has to seriously consider firing his management.
The original Jazz Singer carries the special honor of being the first feature film that synched sound to picture; the 1980 remake carries the special honor of killing Neil Diamond's acting career before it even started.